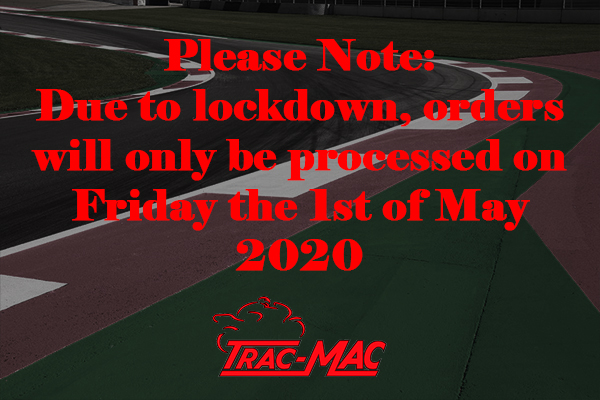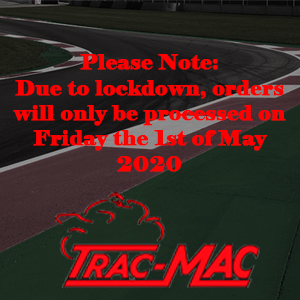 Back

Accessories

Battery Chargers

Battery Charger Accessories

Bike To Bike Communication

Bike Protection

Chain Lubes & Cleaners

Duct Tape

Fasteners & Bolt Kits

Foot Pegs

Handlebar & Grips

Stickers

Tank Caps & Breathers

Parts

Brake Hoses & Fittings

Chain Rollers

Fork Seals & Fork Bushes

Oil Filters

Spark Plugs & caps

Oils & Lubricants

Brake & Clutch

Chain Lubes and Cleaners

Engine & Gear Oils

Fork Oil

ELECTRICAL

Bike To Bike communication

Globes

Handlebar Switches

Spark Plugs

Spark Plug Caps

Starter Motors

Ignition

Hour Meter

Indicators Universal

Speedometers

Electrical Cables

Tyres & Wheels

Spoke Skins

Tyre Repair

Wheel Balancers, Bead Breakers & Tyre Changers

Tyre Combinations - Front & Rear

Tyres Less 20%

Helmets

Riding Gear

Goggles

Hydration

Knee Sliders

Leg Bags

Socks

Neck Brace

Neck Warmers & Face Masks

Race Suits

Riding Style

SELECT YOUR

Off Road

Boots

Motocross Helmets

Goggles

Goggles

Radiators

Adventure

Boots

Pants

Gloves

Neck Warmers

Protection

Sport

Boots

Jackets

Pants

Clothing

Gloves

Protection

Knee Sliders

Touring

Jackets

Gloves

Neck Warmers

Seat Pads

Communication

Contact us

Trac-Mac Online

Tel: 021-917 1172 E-mail: sales@trac-mac.com

Trac-Mac Bellville

9 C/O Raglan & Aylesbury Street Bellville Tel: 021-945 3724

Trac-Mac Wynberg

33 Main Road Plumstead Tel: 021-761 4220

Trac-Mac Paarden Eiland

28 Marine Drive Paarden Eiland Tel: 021-510 2258
RST Ventilator IV
Tax included
- Shipped within 7-10 working days.
he RST Pro Series Ventilator 4 textile jacket is a sports / street fit jacket with an outer shell constructed from HT-Tex, Ballistic 1660 and K492 mesh, providing a comfortable jacket that is not too restrictive whilst on the bike. A super strong bonded nylon thread is used to stitch the panels together to provide maximum burst strength in the event of a crash. This jackets main feature is its versatility; this jacket can be worn in 4 different combinations: Outer alone, outer / thermal, outer / waterproof, or outer / waterproof and thermal. This makes the Ventilator 4 a truly versatile jacket for nearly every weather condition.
Spend
R1,500.00
more and get Free Shipping!

Other features include a CE approved level 2 back protector, CE approved shoulder and elbow protectors, multi-point adjusters, reflective detailing and a full connection zip to connect the matching jeans.
Sport / street fit
HT-Tex, Ballistic 1660 and K492 mesh outer construction
Removable Sinaqua waterproof membrane
Removable quilted thermal liner
Triple and double stitched panels
Super strong bonded nylon stitching
CE approved level 1 back protector
Multiple adjustments for customised fit
CE approved shoulder and elbow protectors
Max zips used throughout
Reflective detailing
Full connection zip
CHEST: Measure around the fullest part under the armpits, keep tape horizontal.