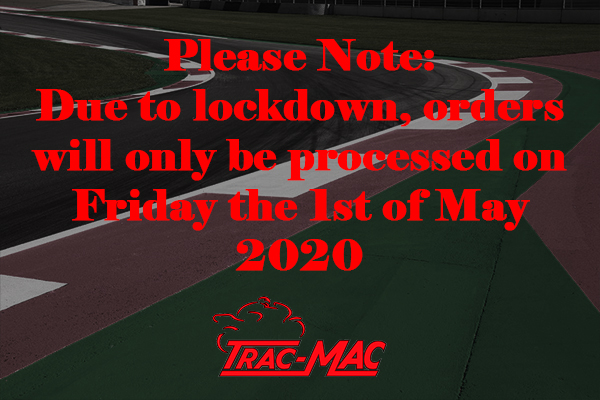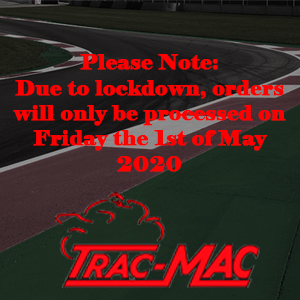 Back

Accessories

Battery Chargers

Battery Charger Accessories

Bike To Bike Communication

Bike Protection

Chain Lubes & Cleaners

Duct Tape

Fasteners & Bolt Kits

Foot Pegs

Handlebar & Grips

Stickers

Tank Caps & Breathers

Parts

Brake Hoses & Fittings

Chain Rollers

Fork Seals & Fork Bushes

Oil Filters

Spark Plugs & caps

Oils & Lubricants

Brake & Clutch

Chain Lubes and Cleaners

Engine & Gear Oils

Fork Oil

ELECTRICAL

Bike To Bike communication

Globes

Handlebar Switches

Spark Plugs

Spark Plug Caps

Starter Motors

Ignition

Hour Meter

Indicators Universal

Speedometers

Electrical Cables

Tyres & Wheels

Spoke Skins

Tyre Repair

Wheel Balancers, Bead Breakers & Tyre Changers

Tyre Combinations - Front & Rear

Tyres Less 20%

Helmets

Riding Gear

Goggles

Hydration

Knee Sliders

Leg Bags

Socks

Neck Brace

Neck Warmers & Face Masks

Race Suits

Riding Style

SELECT YOUR

Off Road

Boots

Motocross Helmets

Goggles

Goggles

Radiators

Adventure

Boots

Pants

Gloves

Neck Warmers

Protection

Sport

Boots

Jackets

Pants

Clothing

Gloves

Protection

Knee Sliders

Touring

Jackets

Gloves

Neck Warmers

Seat Pads

Communication

Contact us

Trac-Mac Online

Tel: 021-917 1172 E-mail: sales@trac-mac.com

Trac-Mac Bellville

9 C/O Raglan & Aylesbury Street Bellville Tel: 021-945 3724

Trac-Mac Wynberg

33 Main Road Plumstead Tel: 021-761 4220

Trac-Mac Paarden Eiland

28 Marine Drive Paarden Eiland Tel: 021-510 2258
Schuberth E1 Matt Anthracite
Schuberth E1 Matt Anthracite
Mail: sales@trac-mac.com 
To confirm availability
Spend
R1,500.00
more and get Free Shipping!

Explore your Limits - on and off road
The characteristics and functionality of a flip-up helmet combined with the looks and the feel of an adventure helmet.
Our dual sports helmet for adventurers:
The comfort of a flip-up helmet.

The look & feel of a modern adventure helmet.

The safety of a Schuberth helmet.
The adventure begins when the road ends.
On the way to work or to the seaside - whichever way you take, the new E1 by SCHUBERTH lets you concentrate entirely on what's in front of you.
Let the others use the trodden paths. The innovative dual sports helmet for enduro touring and adventure bike riders offers the highest comfort, flexibility and safety for on- and offroading.
The aeration provides even more air to breathe:
A complex air channel system on the inside of the helmet shell provides a comfortable air flow. 
The head aeration leads the air into the helmet for circulation. The visor aeration prevents the visor screen misting-up. 
The large regulatable auxiliary aeration on the chin piece gives you space to breathe on demanding tours. It adds fresh air by the litre when it really counts. 
For riders with a clear view: the visor
All SCHUBERTH visors are visors of the optical class 1. They warrant an undistorted view and are anti-scratch treated. Turbulators for noise reduction on the visor edge. The visor mechanics allow a quick exchange completely without tools. Of course the E1 features an anti-fog lens.
Open and closed - well covered into the adventure:
The chin piece of the E1 can be swivelled up as a single piece together with the visor and shield.
The shield can be fixed in three different positions. 
The visor can be used independently from the shield.
That fits: safely and comfortable
COOLMAX® textiles provide a good climate on the inside of the helmet and transport moisture effectively away. This creates constantly a good climate and permanent cooling for the driver.
Of course the inner lining is Öko-Tex 100. It can be removed easily and can be washed.
Quiet for the ear - stable in the wind: 
the aerodynamics and acoustics packet
The E1 is stable in the wind, without pendulum effect, lift, or buffeting and on top of it is extremely quiet. 
Apart from the adapted helmet shape, a spoiler is responsible for this streamlining. 
It has been tested many times in the wind channel, has been improved and designed for maximum wear comfort.