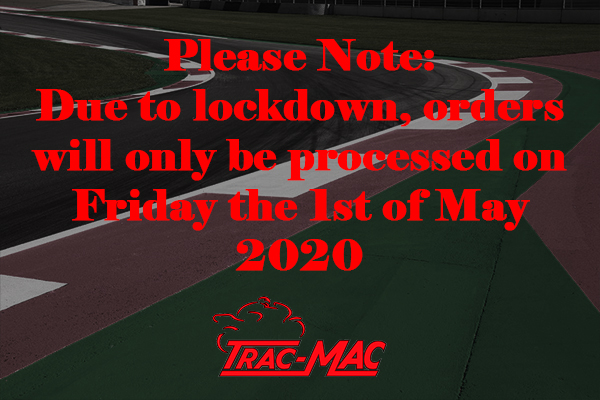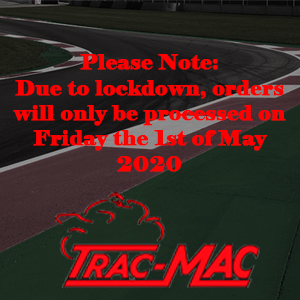 Back

Accessories

Battery Chargers

Battery Charger Accessories

Bike To Bike Communication

Bike Protection

Chain Lubes & Cleaners

Duct Tape

Fasteners & Bolt Kits

Foot Pegs

Handlebar & Grips

Stickers

Tank Caps & Breathers

Parts

Brake Hoses & Fittings

Chain Rollers

Fork Seals & Fork Bushes

Oil Filters

Spark Plugs & caps

Oils & Lubricants

Brake & Clutch

Chain Lubes and Cleaners

Engine & Gear Oils

Fork Oil

ELECTRICAL

Bike To Bike communication

Globes

Handlebar Switches

Spark Plugs

Spark Plug Caps

Starter Motors

Ignition

Hour Meter

Indicators Universal

Speedometers

Electrical Cables

Tyres & Wheels

Spoke Skins

Tyre Repair

Wheel Balancers, Bead Breakers & Tyre Changers

Tyre Combinations - Front & Rear

Tyres Less 20%

Helmets

Riding Gear

Goggles

Hydration

Knee Sliders

Leg Bags

Socks

Neck Brace

Neck Warmers & Face Masks

Race Suits

Riding Style

SELECT YOUR

Off Road

Boots

Motocross Helmets

Goggles

Goggles

Radiators

Adventure

Boots

Pants

Gloves

Neck Warmers

Protection

Sport

Boots

Jackets

Pants

Clothing

Gloves

Protection

Knee Sliders

Touring

Jackets

Gloves

Neck Warmers

Seat Pads

Communication

Contact us

Trac-Mac Online

Tel: 021-917 1172 E-mail: sales@trac-mac.com

Trac-Mac Bellville

9 C/O Raglan & Aylesbury Street Bellville Tel: 021-945 3724

Trac-Mac Wynberg

33 Main Road Plumstead Tel: 021-761 4220

Trac-Mac Paarden Eiland

28 Marine Drive Paarden Eiland Tel: 021-510 2258
170/60-17 Michelin Anakee Adventure
170-60-17(72V)
R200.00 Extra For Fitting.
Spend
R1,500.00
more and get Free Shipping!

The Michelin Anakee Adventure tires slot into Michelin's adventure touring tire range between the 50/50 Anakee Wild tires and the 90/10 Anakee 3 tires to offer a 80/20 tire capable of most anything you can throw it into. The Anakee Adventure tires feature Michelin's advanced 2CT and 2CT+ compound for excellent grip in both wet and dry conditions.
Features:
80% on-road, 20% off-road
2CT and 2CT+ compounds
New silica tread compounds provide tremendous wet grip for added confidence on slippery wet roads
MICHELIN Bridge Block Technology™ introduced on MICHELIN Anakee Wild tires combined with MICHELIN 2CT+ Technology™ in the rear tire provides a new level of on-road stability
Precise Handling and Longevity
The optimized profile combined with all-new tread pattern and MICHELIN 2CT compounds are designed to provide precise handling and long-lasting performance  
Confident Off-Road Traction
The fully grooved geometric tread pattern is designed to deliver uncompromising traction off-road
Original equipment on 2019 BMW R1250 GS motorcycles