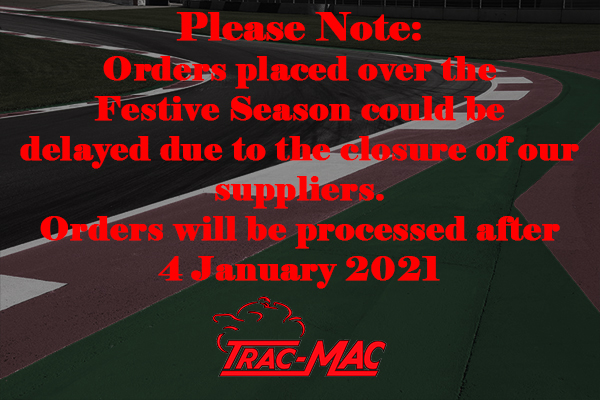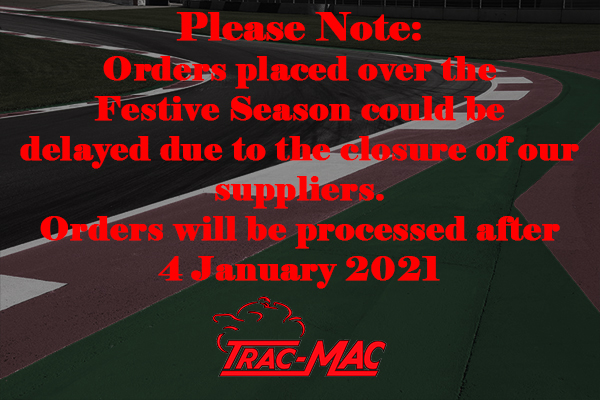 Back

Accessories

Battery Chargers

Battery Charger Accessories

Bike To Bike Communication

Bike Protection

Chain Lubes & Cleaners

Duct Tape

Fasteners & Bolt Kits

Foot Pegs

Handlebar & Grips

Stickers

Tank Caps & Breathers

Parts

Brake Hoses & Fittings

Chain Rollers

Fork Seals & Fork Bushes

Oil Filters

Spark Plugs & caps

Oils & Lubricants

Brake & Clutch

Chain Lubes and Cleaners

Engine & Gear Oils

Fork Oil

ELECTRICAL

Bike To Bike communication

Globes

Handlebar Switches

Spark Plugs

Spark Plug Caps

Starter Motors

Ignition

Hour Meter

Indicators Universal

Speedometers

Electrical Cables

Tyres & Wheels

Spokes

Tyre Repair

Wheel Balancers, Bead Breakers & Tyre Changers

Tyre Combinations - Front & Rear

Tyres Less 20%

Helmets

Riding Gear

Goggles

Hydration

Knee Sliders

Leg Bags

Socks

Neck Brace

Neck Warmers & Face Masks

Race Suits

Riding Style

SELECT YOUR

Off Road

Boots

Motocross Helmets

Goggles

Goggles

Radiators

Adventure

Boots

Pants

Gloves

Neck Warmers

Protection

Sport

Boots

Jackets

Pants

Clothing

Gloves

Protection

Knee Sliders

Touring

Jackets

Gloves

Neck Warmers

Seat Pads

Communication

Contact us

Trac-Mac Online

Tel: 021-917 1172 E-mail: sales@trac-mac.com

Trac-Mac Bellville

9 C/O Raglan & Aylesbury Street Bellville Tel: 021-945 3724

Trac-Mac Wynberg

33 Main Road Plumstead Tel: 021-761 4220

Trac-Mac Paarden Eiland

28 Marine Drive Paarden Eiland Tel: 021-510 2258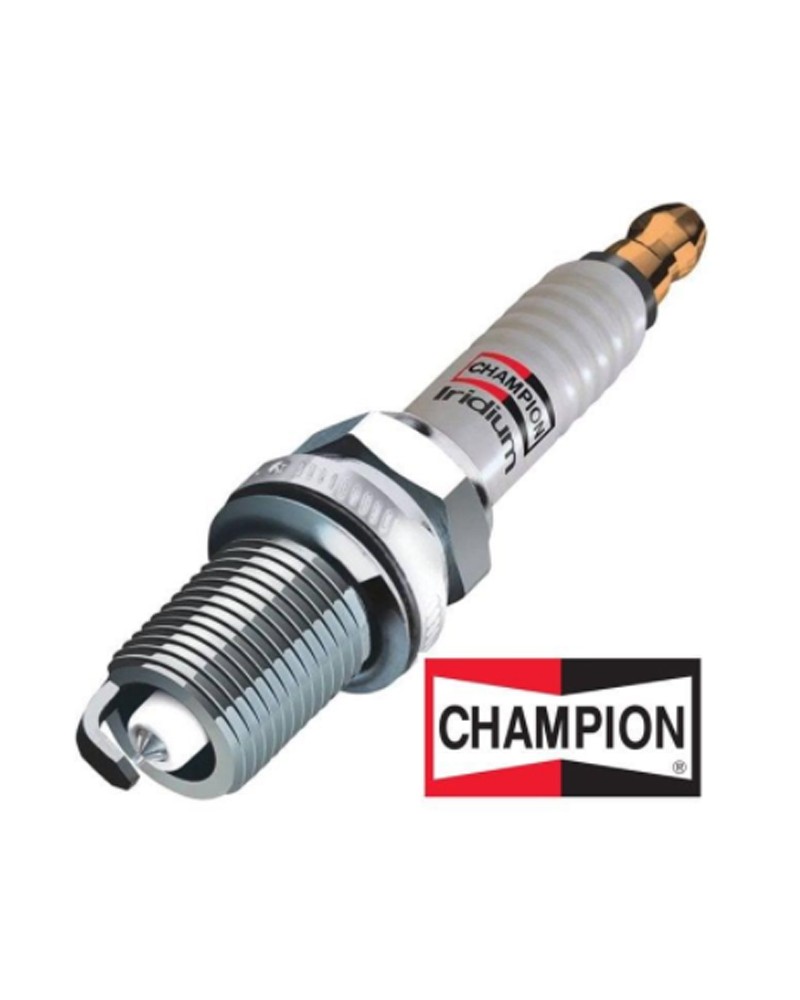 Champion Copper Plus P-RG6HCC
Tax included
Shipped within 7-10 working days.
CHAMPION offers a full range of POWERSPORT spark plugs for motorcycles and ATV's
POWERSPORT plugs ensure decreased fouling, sure starting and faster throttle response.
The enhanced design of the firing end produces maximum power and performance and the Heat-Active alloy reduces overheating under heavy engine loads.
The fine-wire centre electrode and V-trimmed ground electrode produces the sharpest spark focus and performance superior to conventional plugs.
POWERSPORT plugs stay hot during prolonged periods of engine idling preventing cold fouling but remain cool at high RPM due to the charge cooling effect.
POWERSPORT plugs have a more dynamic heat range over standard plugs ensuring that one POWERSPORT plug can replace various standard plugs.
Spend
R1,500.00
more and get Free Shipping!

| | |
| --- | --- |
| Electrode Gap [mm] | 0,8 |
| Connector type | M4/SAE |
| Thread Size | M10x1.0 |
| Spanner Size | 16 mm |
| Quality/ Grade | Cu-core GE |
| Packing Type | Box |
| Spark Plug | 1 - Earthed Electrode |
| Spark Plug | with gasket seat |
| Spark Plug | Copper Centre Electrode |
| Thread Length [mm] | 19 |
| Technical Information Number | P-RG6HCC |
| Spark Position [mm] | 2,4 |
| Tightening torque from [Nm] | 10 |
| Tightening torque to [Nm] | 15 |
| Packaging length [cm] | 8,65 |
| Packaging width [cm] | 2,45 |
| Packaging height [cm] | 2,45 |
| Resistance from [kOhm] | 3 |
| Resistance to [kOhm] | 8 |
| Projection [mm] | 0,8 |