Due to the current unrest in some areas, there may be significant delivery delays.
Back

Accessories

Battery Chargers

Bike To Bike Communication

Chain Lubes & Cleaners

Duct Tape

Fasteners & Bolt Kits

Foot Pegs

Fork Bleeders

Handlebar & Grips

Stickers

Tank Caps & Breathers

Parts

Batteries

Fork Seals & Fork Bushes

Oil Filters

Spark Plugs & caps

Oils & Lubricants

Brake & Clutch

Chain Lubes and Cleaners

Engine & Gear Oils

Fork Oil

ELECTRICAL

Bike To Bike communication

Handlebar Switches

Spark Plugs

Spark Plug Caps

Starter Motors

Ignition

Hour Meter

Indicators Universal

Speedometers

Electrical Cables

Tyres & Wheels

Spokes

Tyre Repair

Wheel Balancers, Bead Breakers & Tyre Changers

Tyre Combinations - Front & Rear

Tyres Less 20%

Adventure Tyres

Off-Road Tyres

Road Tyres

Scooter Tyres

Helmets

Riding Gear

Goggles

Hydration

Knee Sliders

Leg Bags

Socks

Neck Brace

Neck Warmers & Face Masks

Race Suits

Brands

Contact us

Trac-Mac Online

Tel: 021-917 1172 E-mail: sales@trac-mac.com

Trac-Mac Bellville

9 C/O Raglan & Aylesbury Street Bellville Tel: 021-945 3724

Trac-Mac Wynberg

33 Main Road Plumstead Tel: 021-761 4220

Trac-Mac Paarden Eiland

28 Marine Drive Paarden Eiland Tel: 021-510 2258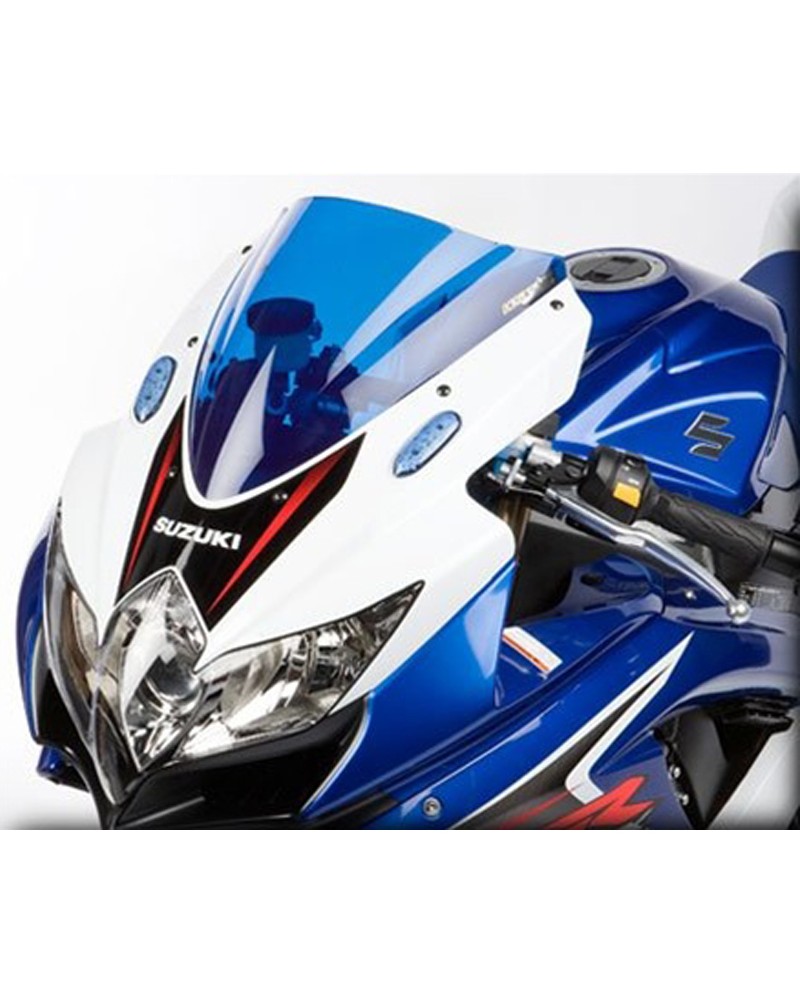 Hotbodies GP Screen Blue - GSX-R600/750
Tax included
- Shipped within 7-10 working days.
The '08-'10 GSX-R600/750 Windscreens from Hotbodies Racing, are specially shaped to out-perform the competition! By employing a pressure and vacuum formed method, and using optically correct high-tech modified acrylic, these screens are considered the best on the market.
Tested and proven in the AMA Superbike Championship by the M4 Monster Energy Suzuki and the #1 SportBike Champions Geico Powersports RMR Suzuki, these screens are extremely flexible and can endure great impact while also providing scratch resistance allowing for a long lasting, shiny screen. 
Features:
No modifications necessary.
Uses stock mounting hardware.
Made in the USA!
DOT Certified.
Spend
R1,500.00
more and get Free Shipping!