Due to the current unrest in some areas, there may be significant delivery delays.
Back

Accessories

Battery Chargers

Bike To Bike Communication

Chain Lubes & Cleaners

Duct Tape

Fasteners & Bolt Kits

Foot Pegs

Fork Bleeders

Handlebar & Grips

Stickers

Tank Caps & Breathers

Parts

Batteries

Fork Seals & Fork Bushes

Oil Filters

Spark Plugs & caps

Oils & Lubricants

Brake & Clutch

Chain Lubes and Cleaners

Engine & Gear Oils

Fork Oil

ELECTRICAL

Bike To Bike communication

Handlebar Switches

Spark Plugs

Spark Plug Caps

Starter Motors

Ignition

Hour Meter

Indicators Universal

Speedometers

Electrical Cables

Tyres & Wheels

Spokes

Tyre Repair

Wheel Balancers, Bead Breakers & Tyre Changers

Tyre Combinations - Front & Rear

Tyres Less 20%

Adventure Tyres

Off-Road Tyres

Road Tyres

Scooter Tyres

Helmets

Riding Gear

Goggles

Hydration

Knee Sliders

Leg Bags

Socks

Neck Brace

Neck Warmers & Face Masks

Race Suits

Brands

Contact us

Trac-Mac Online

Tel: 021-917 1172 E-mail: sales@trac-mac.com

Trac-Mac Bellville

9 C/O Raglan & Aylesbury Street Bellville Tel: 021-945 3724

Trac-Mac Wynberg

33 Main Road Plumstead Tel: 021-761 4220

Trac-Mac Paarden Eiland

28 Marine Drive Paarden Eiland Tel: 021-510 2258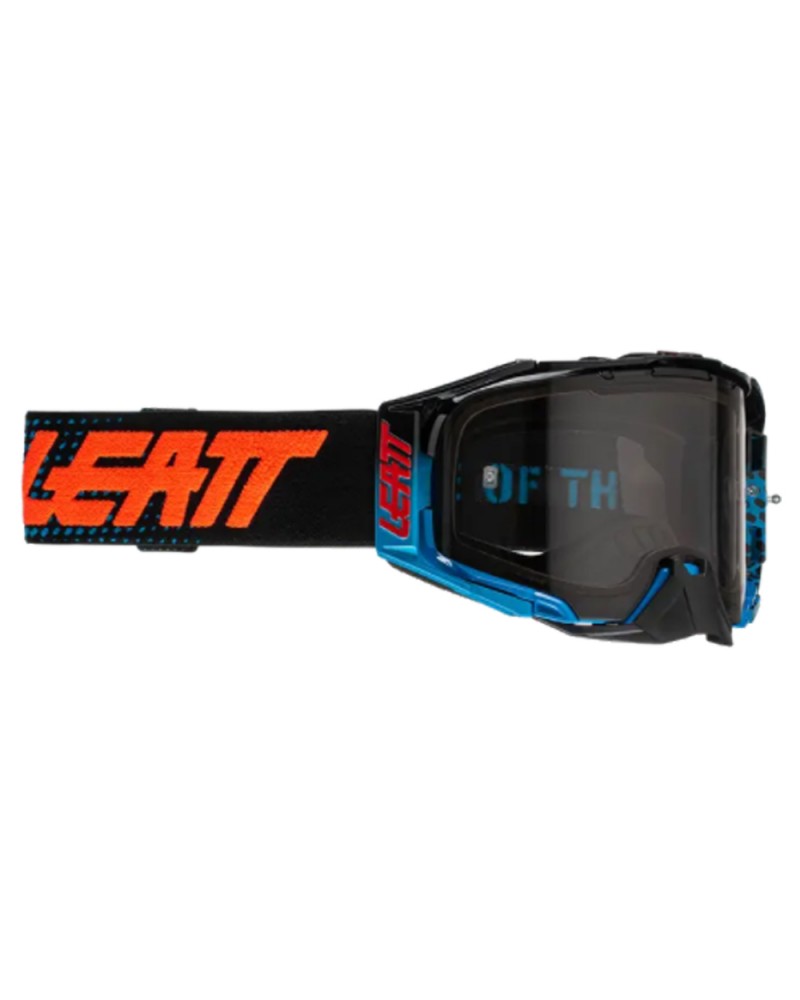 Leatt Velocity 6.5 Neon Bluringe
Leatt Velocity 6.5 Goggle Neon Bluringe
Due to the movement of this stock, please e-mail to confirm availability :
sales@trac-mac.com
Spend
R1,500.00
more and get Free Shipping!

Bulletproof With Anti-Fog Lens
The answer to your question? Yes! Our goggles are bulletproof, they can take impacts like no other allowing you to look ahead without fear of the roost or branches, perfect fit and cool looks that won't break the bank. They meet all the design criteria we set out when we started developing these for you.
With a rigid outer frame, and soft inner, our top-line goggle is hard to beat.
With Permanent anti-fog, Bullet proof, great deigns and Less than 20 seconds to replace a lens, these features make our goggles a great choice at a great price.
Peace of mind with perfect vision and protection of your eyes, allowing you to enjoy the ride
Bulletproof 170° WideVision Lens
Easy clip-in/out lens change
Permanent anti-fog function built into the inner lens
Roll-Off ready for our WideVision 48mm system (optional)
Removable Triple-layer, dual-density comfort face foam and anti-sweat fleece backing
Self-draining open lower frame design allows dirt to fall from lens
Out-riggers with a 50mm anti-slip coated strap
Tapered custom shape to fit even those difficult helmets
OTG – Over-theglasses fit
Tear-Off ready with posts. Tear-off pack included
Removable nose guard
Bulletproof Lens impact tested to: ANSI Z87.1-2015
Military Ballistic Impact Standard (MIL-DTL-43511D)
Optional lenses available from 22-83% light transmission (VLT)
Certified CE EN 1938 :2010