Due to the current unrest in some areas, there may be significant delivery delays.
Back

Accessories

Battery Chargers

Battery Charger Accessories

Bike To Bike Communication

Chain Lubes & Cleaners

Duct Tape

Fasteners & Bolt Kits

Foot Pegs

Handlebar & Grips

Tank Caps & Breathers

Parts

Fork Seals & Fork Bushes

Oil Filters

Spark Plugs & caps

Oils & Lubricants

Brake & Clutch

Chain Lubes and Cleaners

Engine & Gear Oils

Fork Oil

ELECTRICAL

Bike To Bike communication

Handlebar Switches

Spark Plugs

Spark Plug Caps

Starter Motors

Ignition

Hour Meter

Indicators Universal

Speedometers

Electrical Cables

Tyres & Wheels

Spokes

Tyre Repair

Wheel Balancers, Bead Breakers & Tyre Changers

Tyre Combinations - Front & Rear

Tyres Less 20%

Helmets

Riding Gear

Goggles

Hydration

Knee Sliders

Leg Bags

Socks

Neck Brace

Neck Warmers & Face Masks

Race Suits

Brands

Contact us

Trac-Mac Online

Tel: 021-917 1172 E-mail: sales@trac-mac.com

Trac-Mac Bellville

9 C/O Raglan & Aylesbury Street Bellville Tel: 021-945 3724

Trac-Mac Wynberg

33 Main Road Plumstead Tel: 021-761 4220

Trac-Mac Paarden Eiland

28 Marine Drive Paarden Eiland Tel: 021-510 2258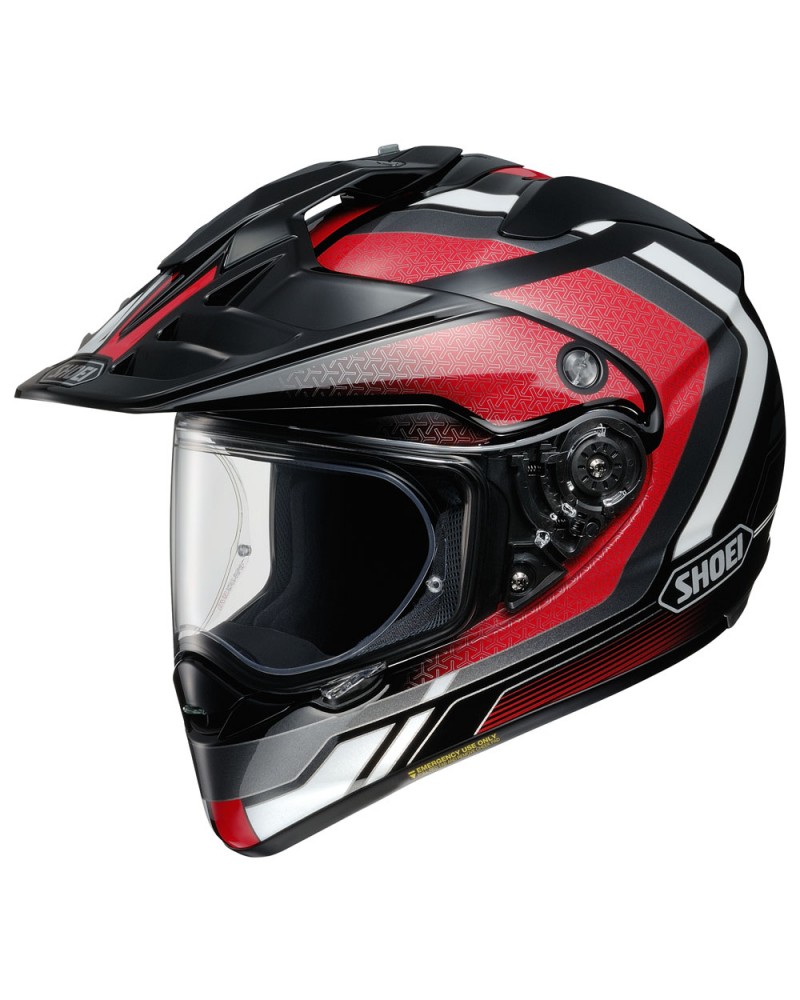 Shoei Hornet Sovereign TC1
SHOEI Hornet Adventure Sovereign TC-1Sizes: S - XXL E-mail:
s

ales@trac-mac.com
to confirm availability 
Spend
R1,500.00
more and get Free Shipping!

YOUR ADVENTURE STARTS HERE!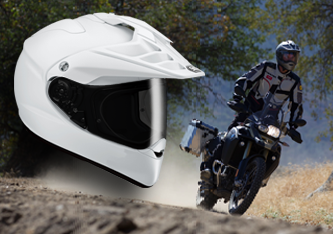 Break free from all the boundaries of todays life with the new HORNET ADV. 

With all the advantages, an offroad helmet has for exploring new terrains, yet with the comfort of full face helmet at the same time, the Hornet ADV is your perfect companion to join you on all your small and big adventures.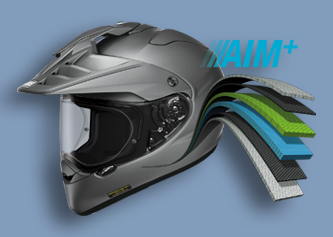 Shell in AIM+
Organic fibreglass, multi-composite and high performance organic fibre in various layers for a shock-absorbant shell with optimum rigidity.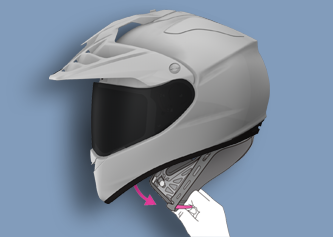 E.Q.R.S. Security system
E.Q.R.S. (Emergency Quick Release System) for easy helmet removal in case of an accident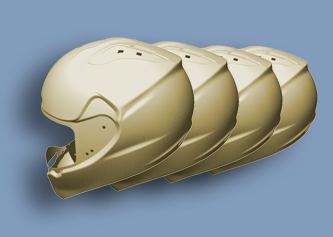 4-Shell sizes
For perfect fit and compact dimensions:
1) XXS-S, 2) M, 3) L, 4) XL-XXL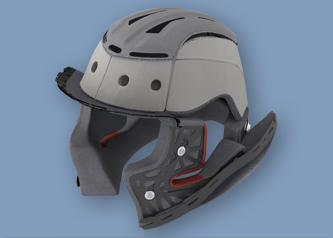 3D-Centerpad and cheekpads
- For pleasant wearing comfort
- The interior is completly detachable for easy mantainance and washing
- The pads cover are made of a quick drying fabric to keep you comfortable when sweating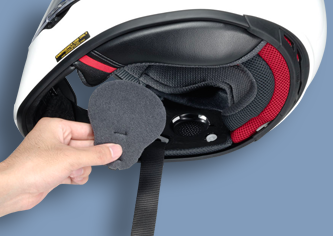 Ear pads
To reduce the noise, that may be created by the large cavity for installing an intercom system, the Hornet ADV is equipped with earpads, that can be placed in the space, in case no intercom is installed.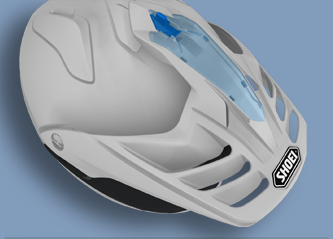 Upper air intake
The upper air intake is working as a ducted intake. A lot of air is forced into the helmet and guarantees an increadible air exchange to keep you cool and dry. The air intake can be closed.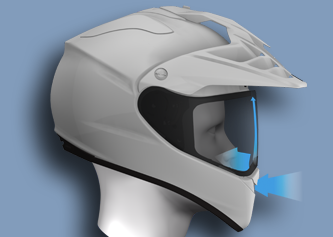 Lower air intake
The air comming through the lower air intake is spread into two directions. One part is providing fresh air for your face. The other part is routed along the inside of the visor to prevent fogging and keep your vision clear. The airintake can be easily closed with one gloved hand.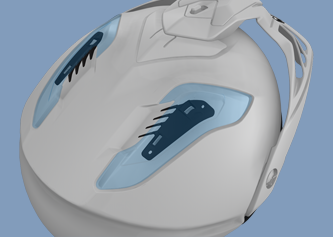 Upper air outlets
The two upper air outlets in the back of the helmet route the used air from the inside of the helmet to the outside. They are specially designed not to cause turbulences or noise.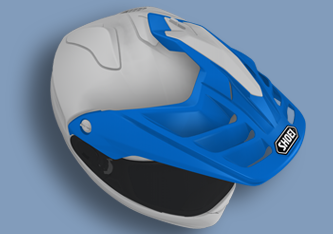 V-460 Peak
The peak of the Hornet ADV, called V-460 peak, is especially designed with aerodynamic performance in mind.
The holes in the peak and the big open space between the helmets shell and the peak gives a lot of space for the airstream to pass through, improoving the performance during riding with higher speeds.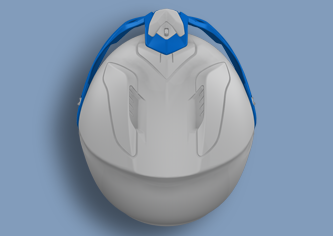 Rear spoiler
The spoiler at the rear of the helmet provides a defined edge, where the airstream isseperated from the shell, resulting in a more stable ride.